April Community and Wellness News
---
April 5, 2022
Spring has officially arrived! Warmer weather and more time spent outdoors offer a wonderful opportunity to renew your health goals. While personal wellness will look different for each person – finding the right balance can take some trial and error. Find the right opportunities that will not only challenge you but are realistic. What will your wellness goal be this spring?
---
Our PEHP's Wellness Program is offering two exciting challenges for April:
Join April's monthly challenge – the Sugar Smackdown. Do you know how much sugar is too much sugar? Each week you will learn how to:
Identify added sugar in foods
Find healthy sugar alternatives
Conquer sugar cravings
Keeping your sugar intake within the recommended daily allowance can lower your risk for several health conditions. Register here for this self-paced educational program by receiving weekly emails.
Finding the time for a full workout is challenging for many people. Did you know that you can do short, high-intensity workouts and still achieve great results? Track your progress here with Workout Warriors – Express Workouts Challenge and find small ways to make big changes during the month of April.
Don't Forget…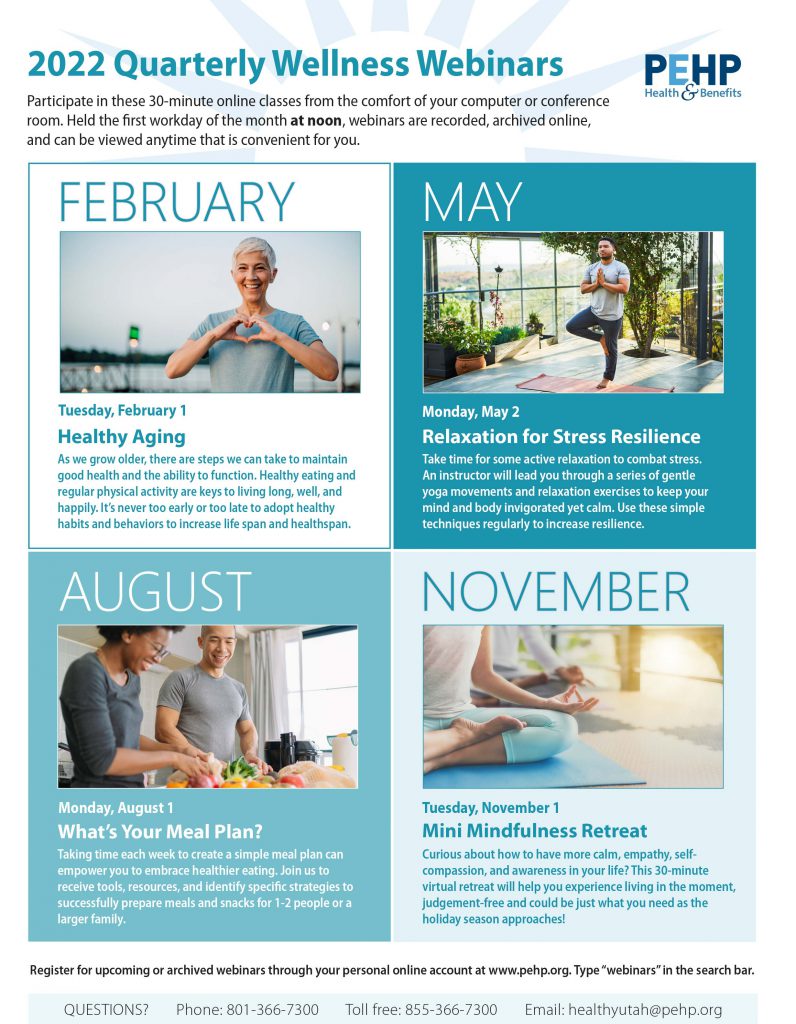 Monday, May 2 at noon is the Quarterly Wellness Webinar, Relaxation for Stress Resilience. You can participate in this 30-minute online class right from the comfort of your screen. Be sure to register and take some time for yourself.